EZ Dock
FLOATING DOCK SECTIONS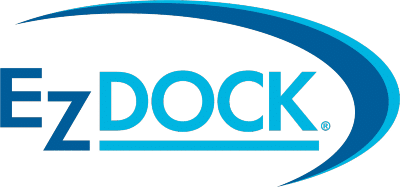 Regatta Dock Systems is the leading provider of EZ Docks in Connecticut. Building a dock is easy with EZ Docks' modular system that lets you configure your waterfront property whichever way you want. Each section is attached together using patented attachment "bones" that can withstand even the roughest conditions!
EZ Dock's unique floating dock sections offer great stability and versatile design. A wide range of shapes, anchoring, and accessories make it the ideal platform to build your waterfront with. EZ Dock is the perfect choice for residential, commercial, industrial, parks, and other docks. Dock also offers a wide array of docking solutions, such as PWC ports/jet ski lifts, dry docks for kayaks, or boat lifts.
Please refer to EZ Dock's catalog for more information.
DOCKS AND DOCKING SOLUTIONS

Great for Changing Water Levels