FWM Docks
FIXED ALUMINUM DOCKS
FWM Docks is the leading manufacturer in the aluminum dock market. Take advantage of the modular design that gives you endless configuration possibilities and ease of installation while providing the sleek look of aluminum construction. Customize the look of your waterfront by choosing from several decking options that will last a lifetime! FWM Docks are suitable for residential as well as commercial, parks, recreational, and marine docks.
Forget about big and heavy dock piers that have to be driven into the ground using heavy machinery! The combination of poles and leg pads offer easy installation and substantial stability. Suitable for waters up to 10 feet deep, the leg pads can be installed and set in two positions depending on the bottom of your lake.
The floating version of the FWM Dock is best suited for deep waters or fluctuating water levels. The floatation drums provide the dock with low free board and great stability. Choose from two connecting options depending on your water conditions. Able to absorb waves up to 4 feet, the modular design and multiple decking options make it the perfect choice for residential as well as commercial use. Great for swim floats!
Most popular in the colder areas of the United States, the FWM rolling dock system makes it easy for the dock to be taken in and out of the water. The modular design allows for quick and convenient assembly/dis-assembly for storing. Every individual wheel can be adjusted ensuring that your dock sits flat on the bottom of your lake.
Fixed, Rolling, or Fixed Options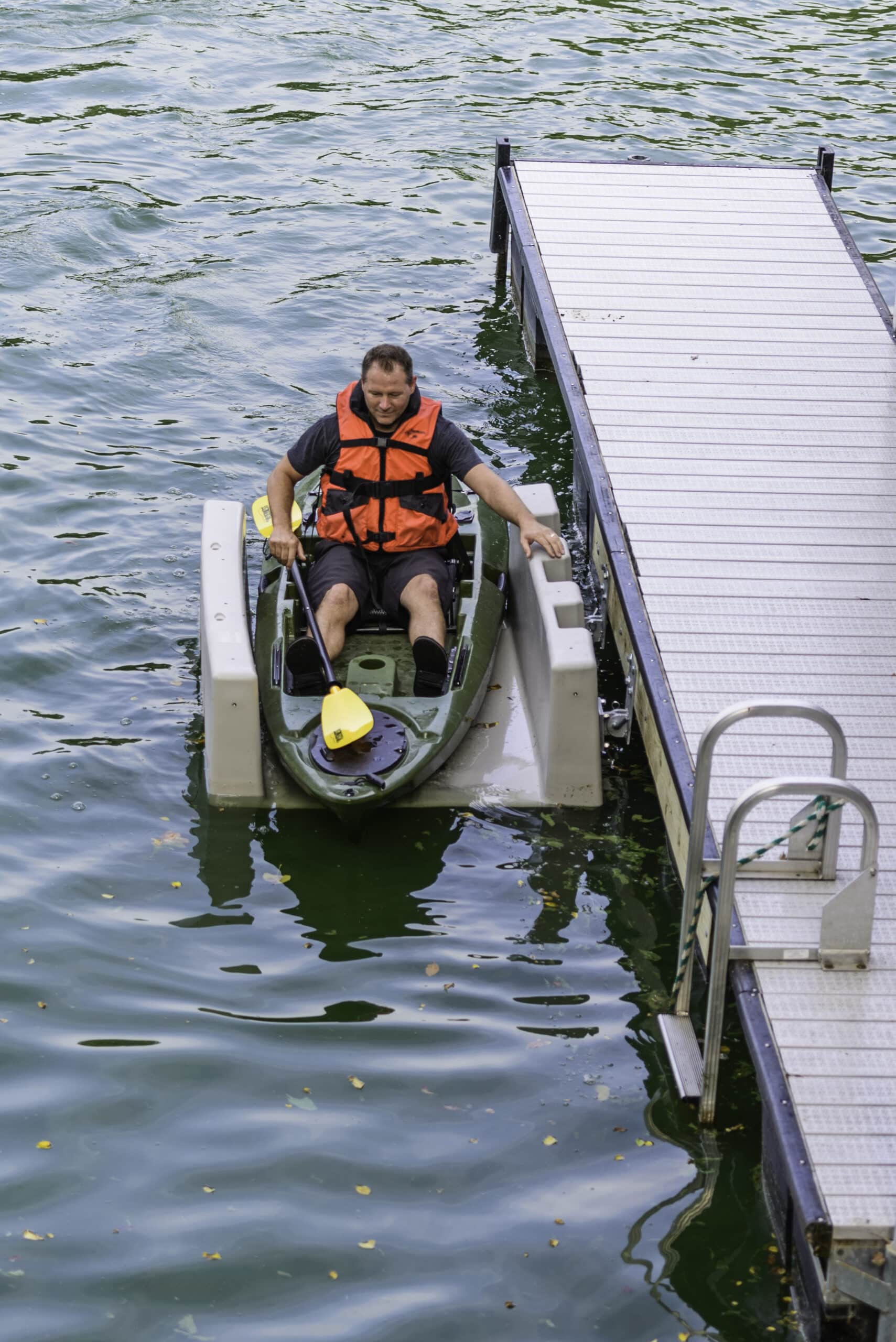 Download the FWM Docks product catalog