WELCOME TO REGATTA DOCK SYSTEMS
WELCOME TO REGATTA DOCK SYSTEMS

Let our professional Connecticut Dock Builders help you design, install and maintain the ideal dock for your lifestyle. Whether you need a floating dock, fixed dock, swim platform, boat lift, or PWC Port, we are here to help. Make this the year to take care of your dock and boat lift needs.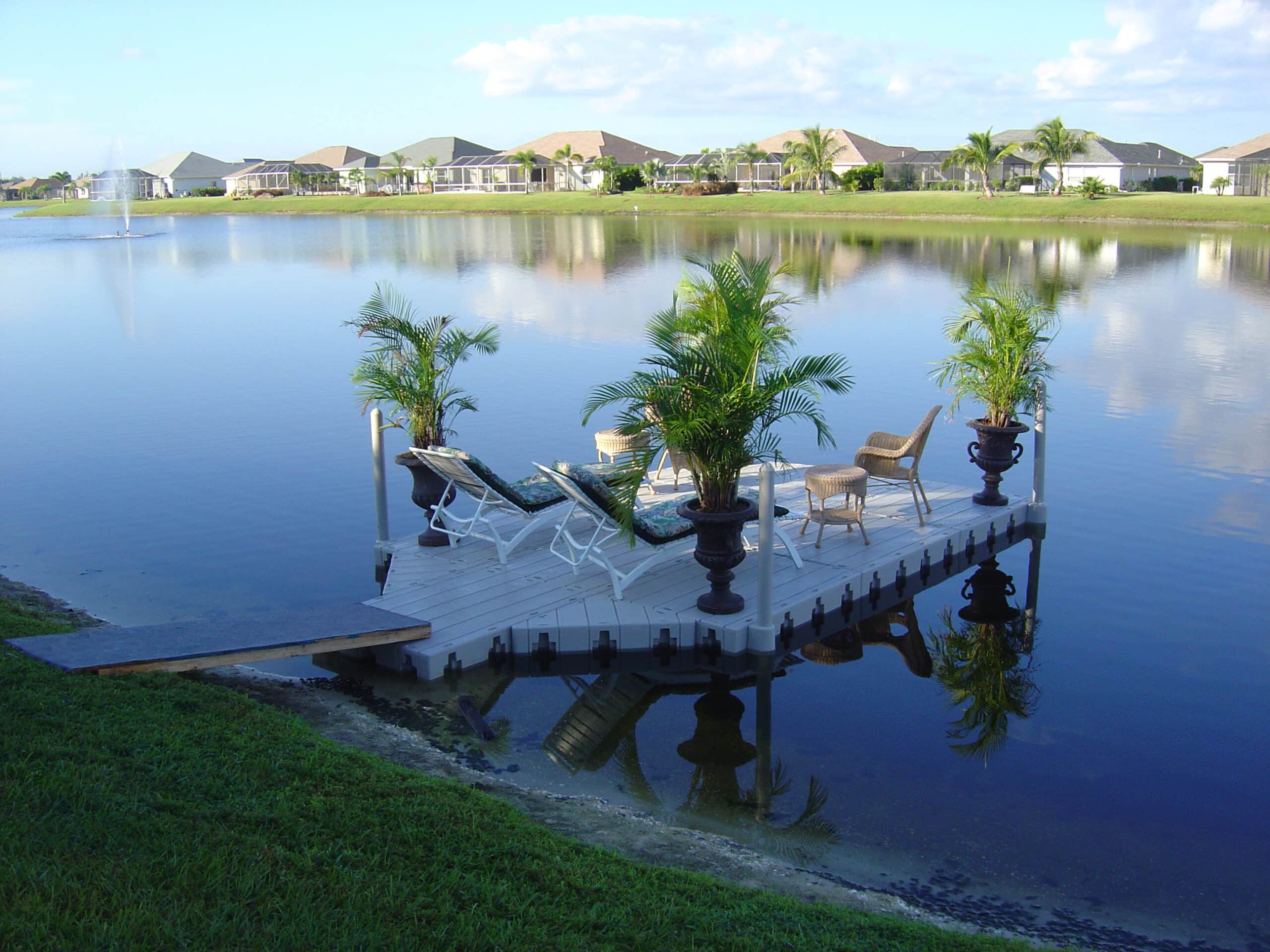 Docking Solutions For Every Water
All of our docks have a modular design that offers endless configuration possibilities. By working with a wide array of manufacturers, our professionals are able to design a unique dock package that you will not be able to find elsewhere. Whether you intend to use your dock for boating, fishing, water sports, or just for relaxation, we have the perfect solution. Feel free to contact us for a free design and quote today. See you on the water!
Our docks are ideal for all your lakefront needs and can easily be expanded or re-configured as your lifestyle changes. Our docks are meant to last a lifetime and are virtually maintenance free so all you have to do is enjoy the sun while boating, fishing, or just relaxing on the water!
COMMERCIAL, PARKS, & GOVERNMENT
All of our products are environmentally friendly, safe, and maintenance free, giving your visitors a stable platform for footing, and providing decades of dependable service. We offer safe and stable dock systems for swimming, fishing, canoes, kayaks, and everything else that you might need at your waterfront. Easy maintenance, durability, and safe use make our products the number one choice.
Our docks sit low on the water surface, making them the number one choice for rowing clubs and rowing events around the world. Regatta Dock Systems has long been the dock provider for the famous Head of the Charles Regatta in Boston, and the reason is simple. Our docks make it easy for rowers to enter and exit their rowing shells, while staying safe and dry, even with a crew of eight …..Cheers ~~!!~~
Flexible dock design and dock building options maximize configuration possibilities. Regatta Dock Systems offer solutions for small to medium marinas. Create floating or fixed boat slips with docking options for a wide variety of boats, yachts, and Personal Water Craft.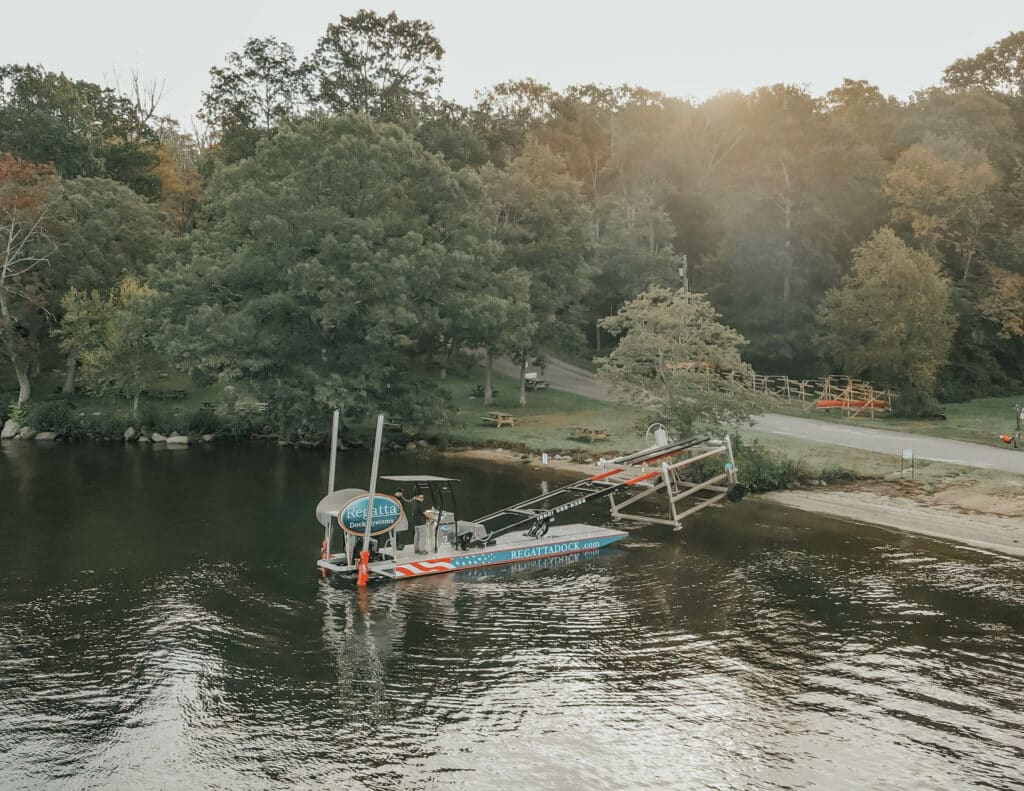 Our state-of-the-art "Hydrohoist" lifting barge will safely lift and store your dock and any size boat lift on your shoreline with ease.  Click on the images below to enlarge them to view the system in full. Ask for a free quote...
I contacted Regatta Docks to inquire about a boat lift back in January via his website. I was pleasantly surprised when Mike gave me a call back within an hour. Mind you I placed my request sometime after 6pm Est. He was very knowledgeable about his products that he carries. He also had no issues putting them against each other for the best value or performance to pass on to his customers. I've been so very pleased with his service not only did I order a lift for my surf boat, but am now in the process of getting a new floating dock as well. Mike's communication, honesty, and transparency is why I'm a repeat customer.
Had an older dock system that I wanted to match with composite but keep the wood look. Regatta came over listen to what I wanted and did a great job on the install. What really was impressive is Mike the owner came over and did not like how the old dock system connected with the new stock system and took it on his own to make sure it met his quality standards. Since then we had some very intense thunderstorms ⛈ that my MasterCraft Prostar was happy with her new home. Great Job Regatta Docks!!
By far the best dock. We have continued to add on or make adjustments and the team at Regatta docks is fantastic! Thank you for being so helpful and timely!
The folks at Regatta have always been responsive and professional. Highly recommend!